is our GOLD Sponsor!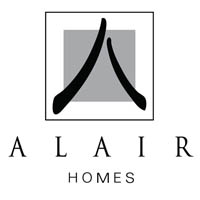 We are very pleased to have a local business supporting the Home Show as a Gold Sponsor!
ALAIR HOMES ARLINGTON  (former Arlington Construction Management) has been an Arlington Home Show Exhibitor since the very first edition.
ARLINGTON CUSTOM HOME BUILDERS & REMODELERS
Whether your goal is to complete a small scale bathroom renovation in Fairfax County, a major home renovation in Washington, D.C. or  build a new home in Alexandria, one of the most important considerations you can make is the budget. A project has to make sense financially or it often does not make sense at all. At Alair Homes Arlington, we value the investments our clients make in their homes. We are committed to working with you, discovering cost-saving solutions and leveraging our reputation to secure incredible discounts on everything it takes to complete your construction project. All savings are passed along to you transparently, and this often makes it possible to build it better while saving you more.

ALAIR HOMES ARLINGTON is located in:
3100 Clarendon Blvd., Suite 200 | Arlington, Virginia 22201 Phone:
703-791-1317 – Facebook – Houzz